After nearly 10 years of waiting, the Avengers: Infinity War Trailer debuted and the internet rejoiced in satisfaction. Within the first day of the trailers release on YouTube, it has been viewed over 12 million times.

This film is so anticipated because it has been talked about since the first Iron Man film which sparked this entire universe. Marvel then decided to blatantly dangle this films future existence in front of fans during the post credit scene of The Avengers in 2012 where Thanos was quickly introduced. The idea of the Infinity War was been a long running story line that has been hidden behind nearly every Marvel film. The idea is Thanos, the purple super villain, is attempting the gather the 5 infinity stones to become the most powerful being in existence. The infinity stones have been hidden throughout many Marvel films for diehard fans to drool over. They have also been blatantly obvious such as the case of the Guardians of the Galaxy.
The Marvel sensation all began in 2008 when Robert Downey Jr played the Iron Man we have all come to know and love.
Since Iron Man's immediate success, Marvel has dished out 17 films, all of which have grossed over $100 million in the US box office alone. Marvel has even claimed 4 of the top 15 spots for top worldwide box office grossing films of all time. With the lineup of familiar faces the Infinity War trailer managed to have in only two and a half minutes, this film is surely expected to sit comfortably in the top of that list.


After watching this trailer, then re-watching it roughly 20 times, here is the list I have compiled of heroes that appear. Nick Fury (in voice only), Iron Man in multiple suits, the Hulk and Bruce Banner, Dr. Strange and Wong, the Scarlet Witch, Vision (also Vision in human form), Spider-Man, Thor, Loki, Falcon, War Machine (without showing who exactly is inside the suit), Capitan America with a beard, Black Widow, Black Panther, Bucky Barnes, and the lovable Guardians of the Galaxy gang. For those that may not be diehard fans, some of these names may mean nothing. For those diehard fans however, stock for inhalers likely hit an all-time high today.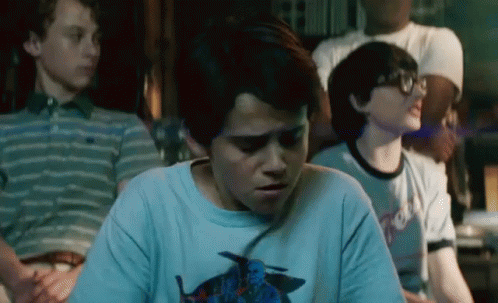 The timing for the release of the Avengers: Infinity War trailer almost seems like another nail in the DC Film universe coffin that Marvel has effortlessly been constructing. It's hard to combat the box office sensation that is Marvel but nevertheless DC has been trying. Although DC got fairly close with Christian Bale playing Batman, their next top grossing film was Batman v Superman: Dawn of Justice at 53rd worldwide with $873 million. That is roughly $7 million less than Spider-Man: Homecoming, a smaller Marvel film. DC Film's big counter to the success of Marvel's Avengers was Justice League. Featuring their biggest name heroes such as Batman, Superman, Wonder Woman, Aquaman, and the Flash, success was sure to follow. Unfortunately, Justice League saw less-than-expected week one numbers as it grossed nearly half of what Dawn of Justice did worldwide. With only the first trailer of Avengers: Infinity War being released and already being the top trending thing on the internet, fans have shifted whatever attention they had for superheroes completely away from DC.
More from Lifestyle
---
510
With the holiday season in full swing, this time of the year can get pretty hectic, especially if you've got …
691
It's statically proven that a burglar is most likely to enter your home through the front door. So monitoring your …
444
Advancements in technology are almost always exciting. Progress humans are able to make through artificial intelligence is truly astounding. Yet, …